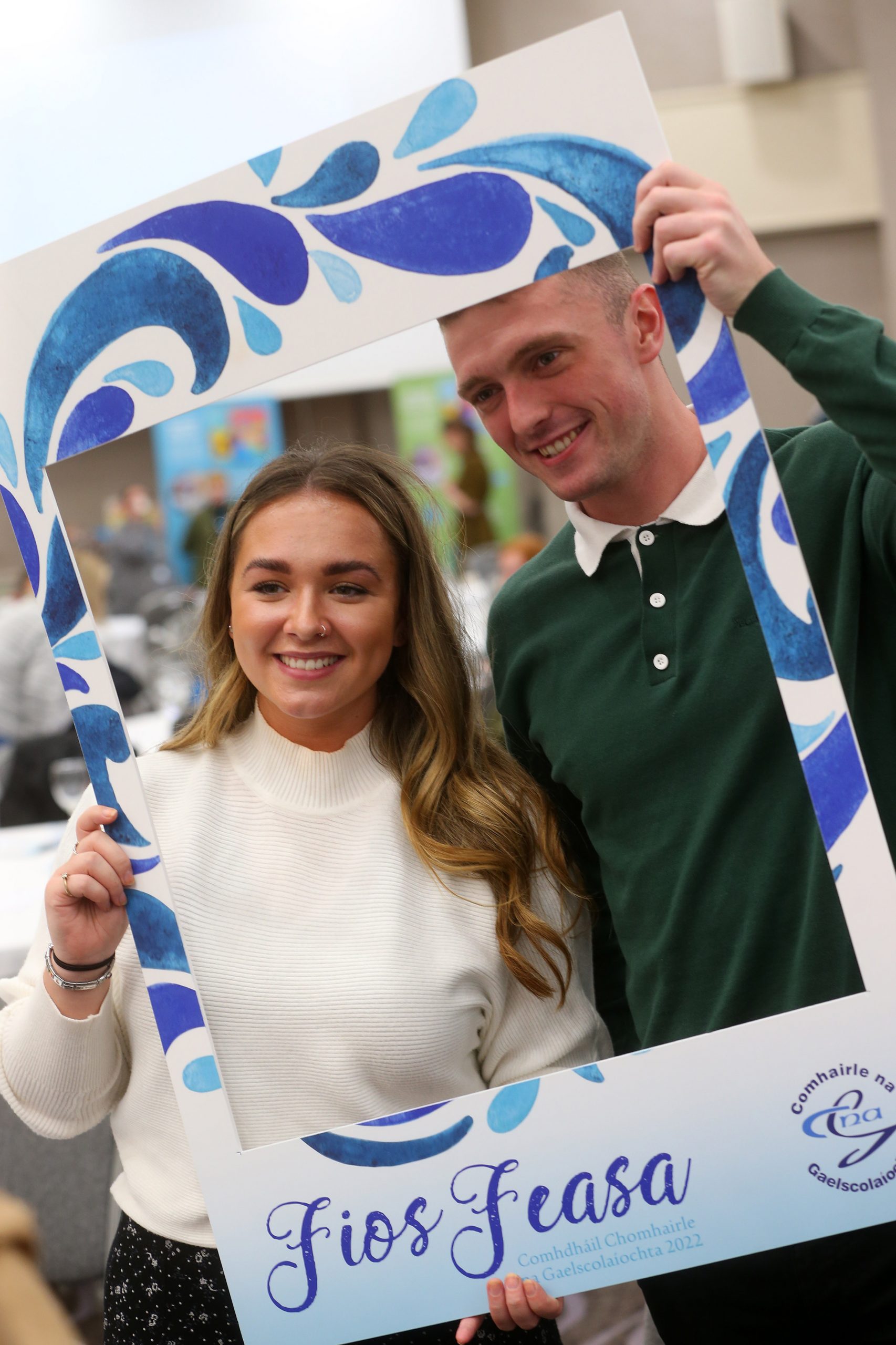 22nd Sep, 2022
Comhairle na Gaelscolaíochta Conference 2022
Comhairle na Gaelscolaíochta (CnaG), the representative body for Irish-medium education, held its Conference on 30th September in the Crowne Plaza Hotel, Belfast, which was attended by more than 400 delegates. 'Fios Feasa' was the main theme for this year's Conference, the largest ever organised by CnaG, which attracted delegates from local Irish-medium schools and representatives of schools in the south as well as numerous Irish language and cultural organisations from around the country.
Professor Antonella Sorace, Professor of Developmental Linguistics at the University of Edinburgh gave the keynote speech at this year's Conference, focussing on the myths and the many advantages of bilingualism. Also, more than 20 workshops were delivered on various subjects, by speakers from universities across Ireland; from Irish-medium support agencies such as The Irish-medium Resource Unit; the Education Authority and from practitioners in the Irish-medium sector locally.
Amongst the subjects discussed on the day, under the sub-themes of Research and Resources; Immersion Pedagogy; Special Educational Needs and Wellbeing; Dr. T.J. Ó Ceallaigh spoke on 'Teacher language
awareness as the anchor of practice in immersion education'; Dr. Orla Nig Oirc spoke on 'Reproduction Theory in the Irish-medium sector; Martina Jordan presented on 'Restorative Practices in Schools' and a representative from Bremar Training spoke on issues around wellbeing for teachers.
Traditional musicians from Belfast's Irish-medium post-primary school, Coláiste Feirste provided entertainment throughout the Conference and more than 25 Irish language, educational and cultural organisations brought information stands and exhibitions to the event.
CnaG Acting Chief Executive Maria Thomasson expressed her delight at both the numbers attending the Conference and the positive feedback received:
'It is apparent to me and to the rest of my team that there is still a great demand for an event like this, where Irish-medium practitioners can come together both socially and to enhance their knowledge of the latest developments in Irish-medium matters and in education in general. This was the first opportunity we have had to come together like this since 2018 and having spoken to some of the delegates today, it is apparent that they enjoyed the experience and gained a lot from attending. It is also very encouraging to see such a large crowd attend this year' event-further evidence of the substantial growth that the sector has witnessed in recent years.'
Keep an eye out for next year's conference date…!